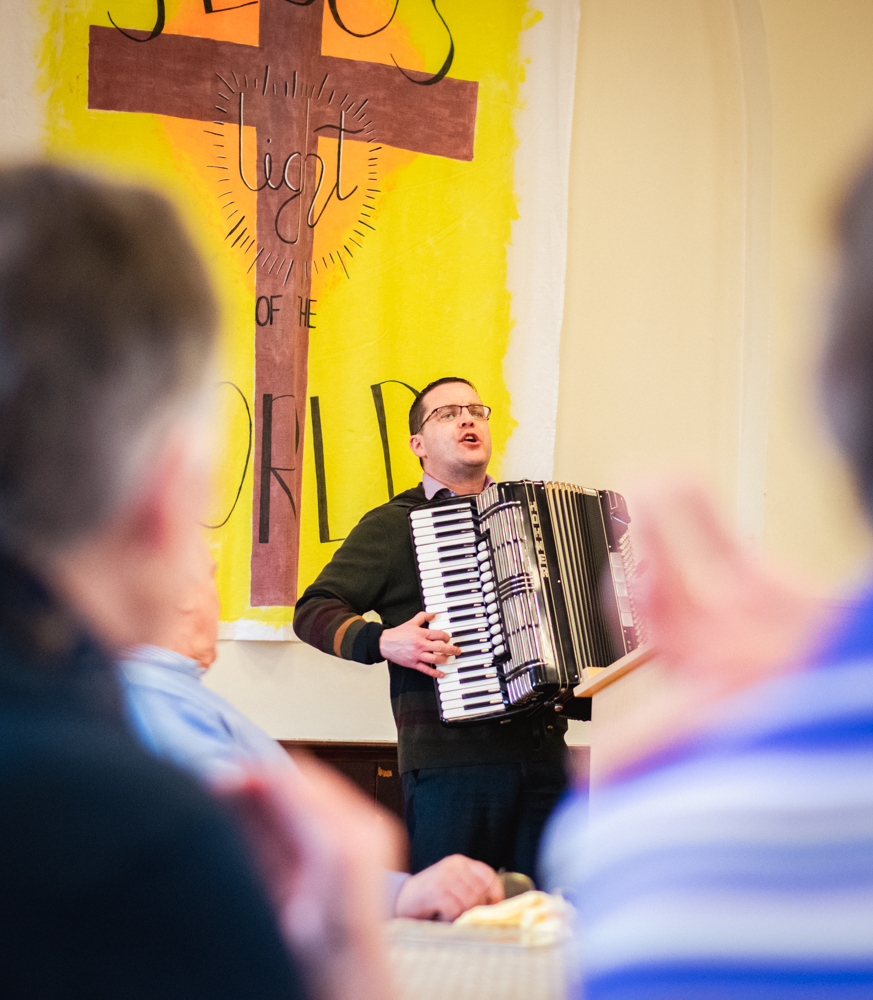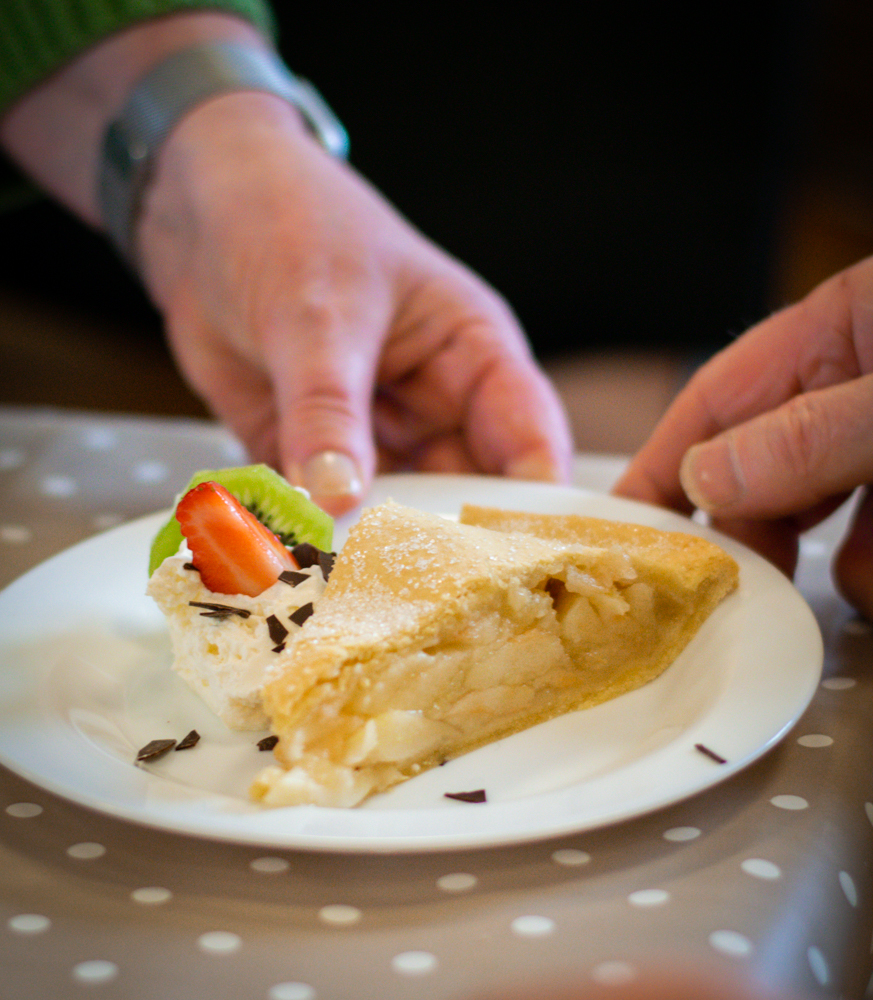 Trinity Spring Lunch
The weather may have been cold and wintery outside but that did not stop folk from the Boardmills area meeting up for their Spring Community Lunch, held in Trinity Presbyterian Church Hall.
It was close to St Patrick's Day so a meal which included Irish Stew and Apple Tart was perfect for the time of year. It was obviously much enjoyed by everyone as the plates were all well cleared and many people had seconds!
Joseph Kennoway from the Belfast City Mission provided the after lunch entertainment. Joseph is a talented musician who led everyone in singing a range of favourite hymns and songs on his accordion.
Community lunches are held at Trinity Boardmills four times a year – Spring, Summer, Autumn and at Christmas. Anyone from the local area is very welcome to attend and there is no lower or upper age limit. If you fancy a good lunch with friends or want to make new friends, particularly if you are new to the area, we would love you to join us at the next event – probably in June. Full details will be available nearer the time, so keep a look out for more information on the Church web site and Facebook page.