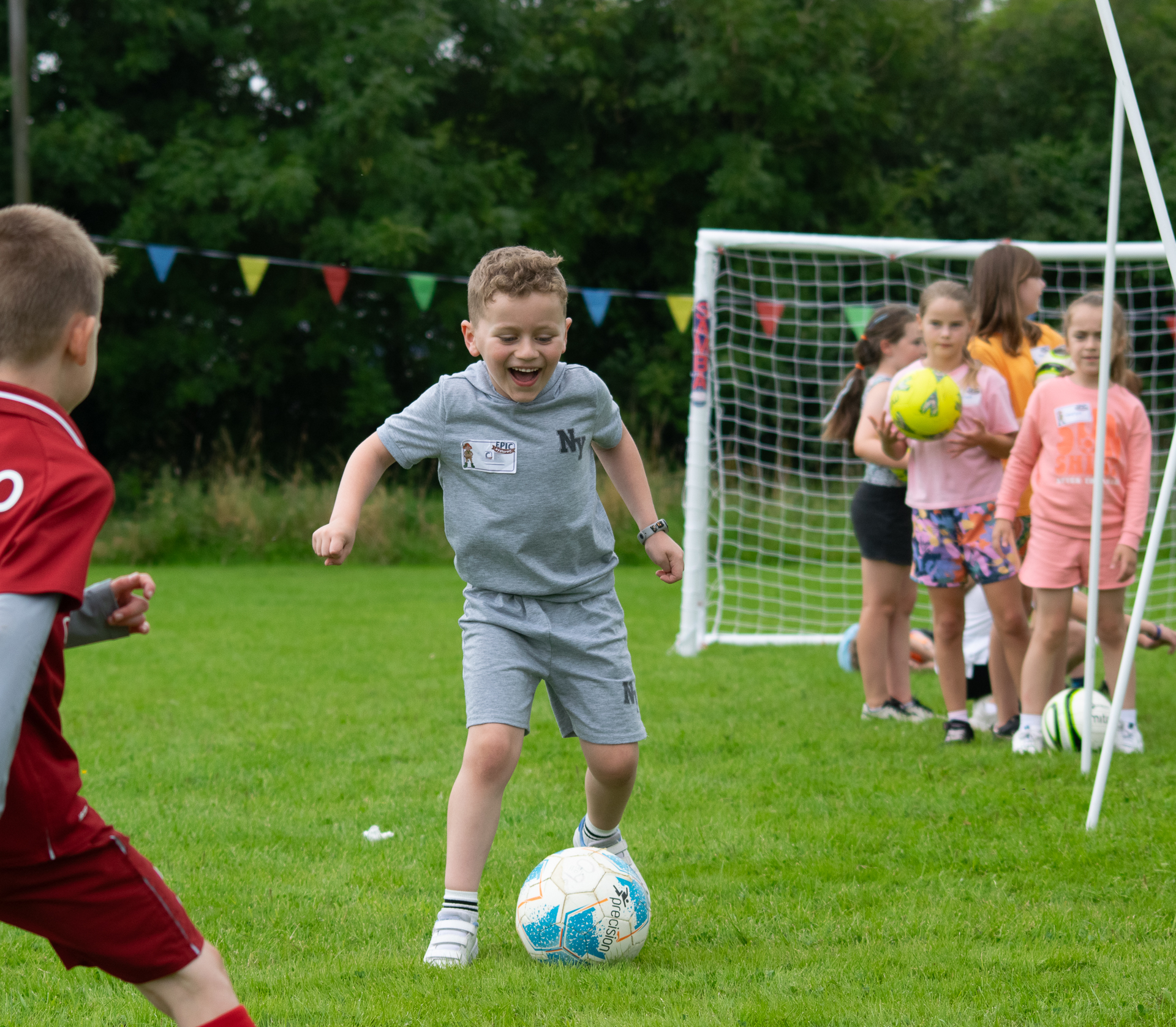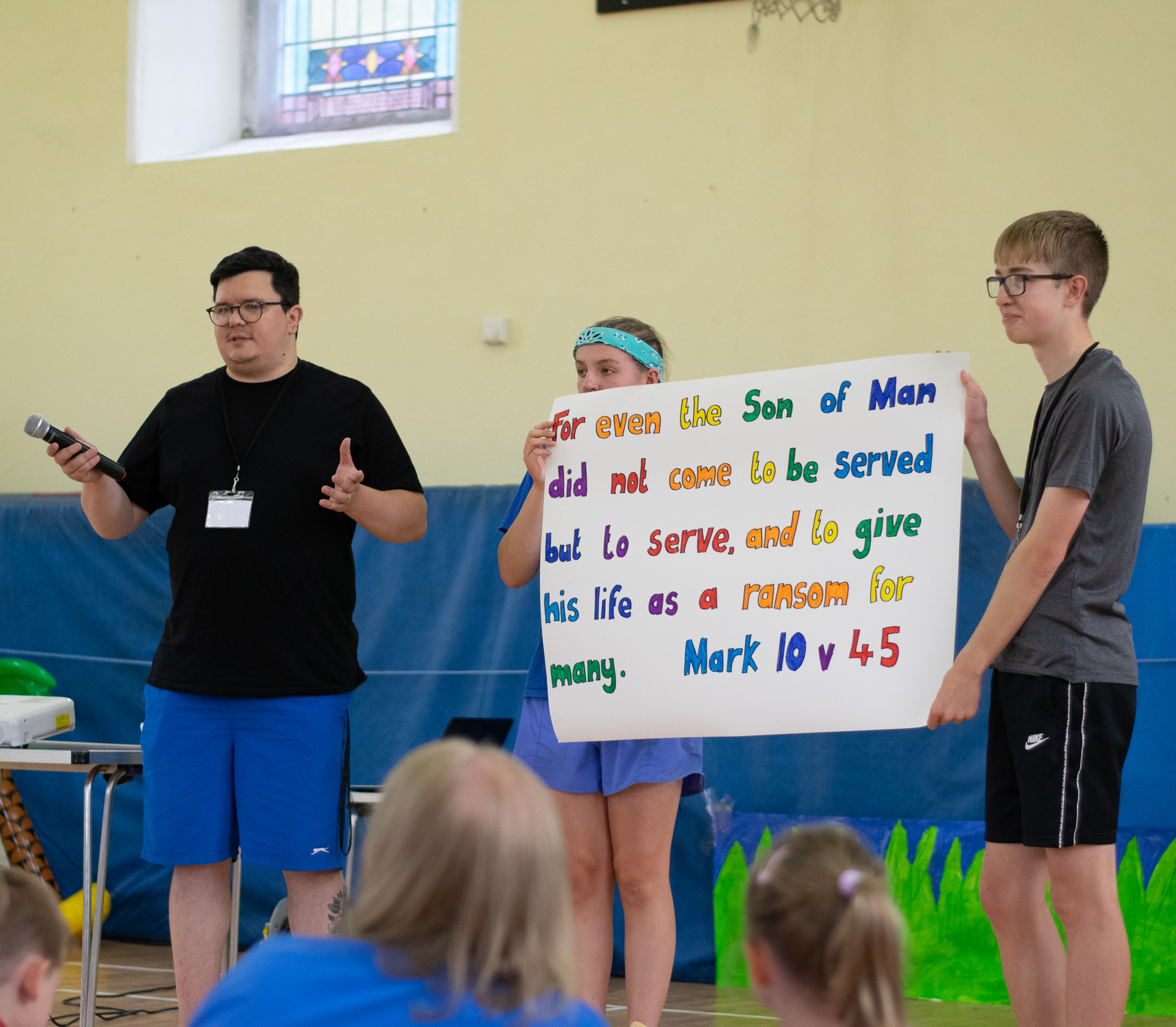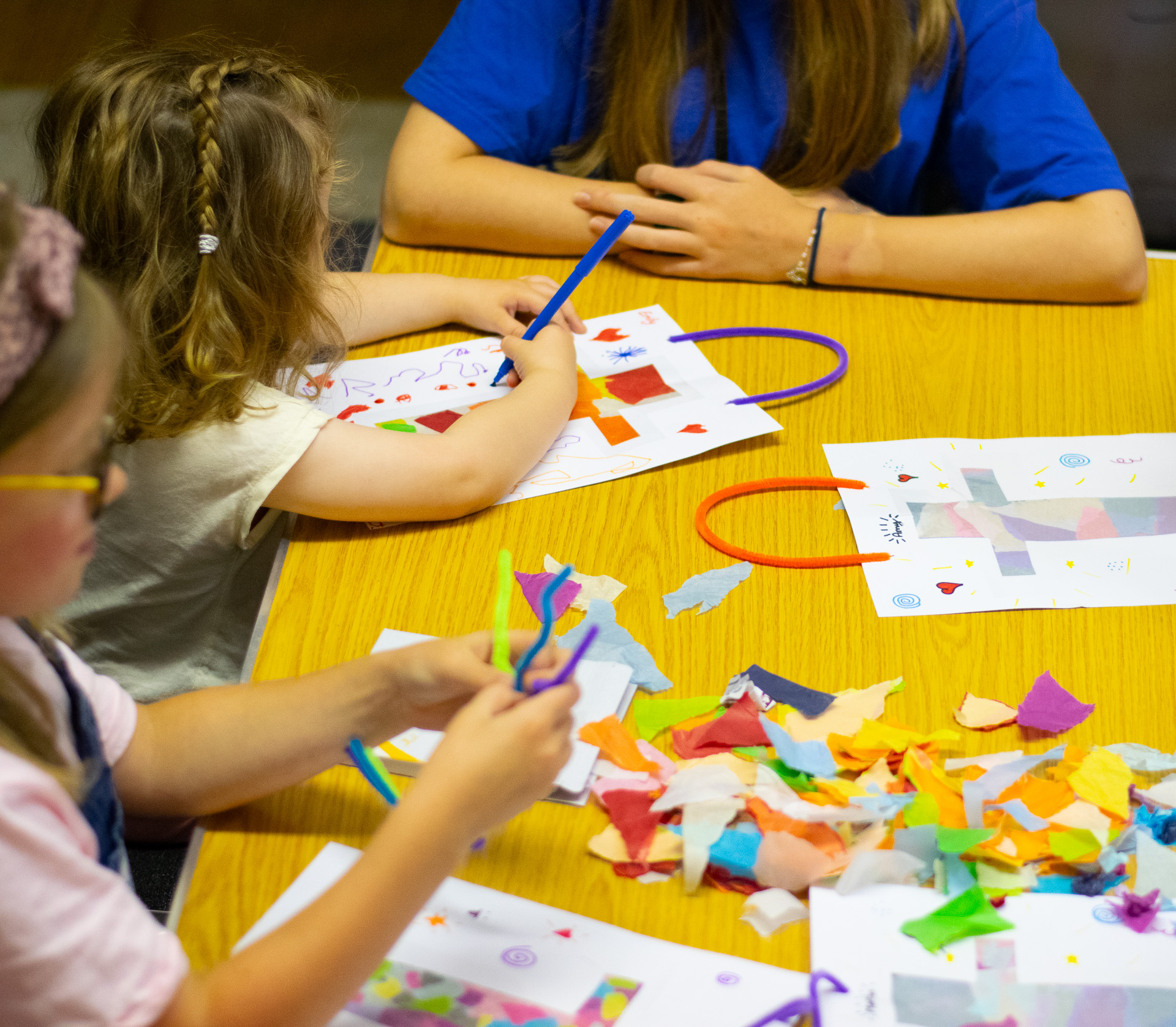 Trinity Summer Camp
Although the weather may have had us confused this year, when Trinity Summer Camp is on you know exactly what time of year it is! From the 7th of August we welcomed children and teenagers from our congregation and the surrounding community to a week filled with fun, friendships and we spent time being Epic Explorers, following the age appropriate Christianity Explored programme to
learn more about who Jesus is, why He came and what it means to follow Him. Each day was busy, beginning with the team of leaders coming together for last minute preparations, and then a time of devotions whilst other members of the congregation prepared
lunch for them so that they were refreshed and ready to greet the primary ages that arrived early afternoon.
The young ones had an afternoon of football and outside sports on the football pitch, games and activities inside the hall, or crafts to make and do with their leaders. Interspersed was a time of singing and dancing and teaching of God's word and the leaders were delighted how well all the children listened and interacted with all that was going on.
In the evenings, there was also a programme for teenagers, something that we hadn't been able to run fully for a couple of years so it was such a blessing to have 5 nights to get alongside this age group. Again, there were discussions and instruction on what it is to follow Jesus but plenty of fun, food and fellowship – keystones to our youth work at Trinity for many years. Amongst the beach themed party night, board games, team challenges we wouldn't dare to not run our water night which is meant to have the young people going home a bit wet, but it seems some of the leaders were definitely going away quite soggy too!
On Friday afternoon we also had the chance to meet the families of the primary age children with hotdogs and snacks for everyone, letting the parents get a little bit of the flavour of the week. Whilst this is always a great week for us to work with young people in our community, it doesn't stop there. This is maybe the first time some of the children have been with us, but over the years many have then returned to join in with the organisations that run throughout the year. From our Girls Brigade and Boys Brigade and Pulse Youth Club and Sunday CE or Breakfast in the Book there is lots for young people to get involved with. These organisations will be starting a new season in September so keep any eye on our website and social media for more details over the next few weeks or feel free to Email [email protected] if you have any questions in the meantime.